1775 EM 5 Kopecks
309,00 €
| | |
| --- | --- |
| Metal | Copper |
| Weight | 45 g. |
| Diameter | 44 mm. |
| Bitkin # | 624 |
Out of stock
2
People watching this product now!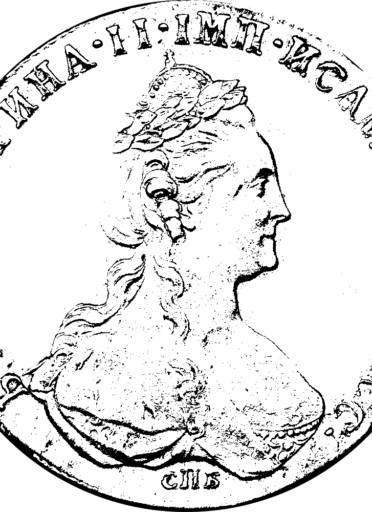 Catherine II (1762-1796)
Catherine II (born Sophie of Anhalt-Zerbst; 2 May 1729 – 17 November 1796), most commonly known as Catherine the Great, was the last reigning Empress Regnant of Russia (from 1762 until 1796) and the country's longest-ruling female leader. She came to power following the overthrow of her husband and second cousin, Peter III. Under her reign, Russia grew larger, its culture was revitalized, and it was recognised as one of the great powers of Europe.