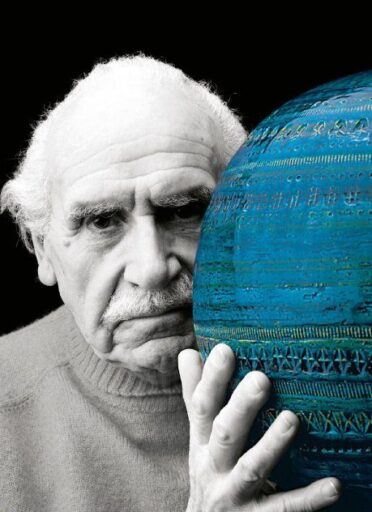 Aldo Londi (1911-2003)
After the World War II, Aldo Londi the mastes of ceramics start working at Bitossi Ceramiche as the creative director, in this position he was working more than 50 years. From the age of 11, Londi studied ceramics and brought to Bitossi deep experience in the production of traditional ceramics.
He is best known off his collection of Rimini Blu (1955-1965) in the 1960s. This iconic collection of 60's includes series features more than 150 designs, which consists of bowls, vases, jugs and animal figurines. His ceramics was distinguished for it bright blue color, abstract motifs and shapes.